"CARABOOM joyfully re-wires the car wash experience with child like joie de vivre. Playfully splashing, rinsing, and cleaning our souls into the future with fun and love."



Timothy Nordwind, OKGO
"Part immersive theater, part dance and part comedy — it's also a car wash, kind of. A wacky, sexy, zany, mash-up of madness, CARABOOM is an achievement within an achievement. The costumes and design are Cirque de Soleil quality. The choreography is Broadway caliber. The cast is a deep, deep roster of local Miami talent sprinkled with homegrown prodigies"





J.J. Colagrande,

The Jitney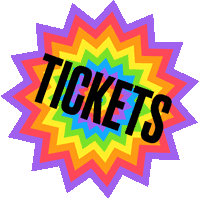 Tickets include: Energy boosting + Lots of Lovin' + Free Disco Wipe
Walk in, grab a bite, take a seat, and enjoy the magic of the show from our grand stands surrounding the Runway! Prepare to cheer, clap and boogie with the Caraboom Family.
Book your seats along the Runway Ring and get ready for splash-filled action! Very experiential. Very Instagrammable. ​Super immersive. EcoRain Ponchos provided.
Drive in the Runway and enjoy the show from the comfort of your car! ​ Interactive and more personal. Bring your friends, lovers, family members, alligators.
"LOVED IT! I HAD A BLAST"
Amanda Rosa, Miami Herald
"We literally laughed from the moment we pulled into the lot!! The music, the dancing, everything was on point! And it's great for the entire family!! Will go again!"



@Thegrovegirl
WE ARE ON A MISSION TO SCALE JOY
Mariana Knoll, 9 years old
SUPPORT US
GET A PET BRAIN!
Thanks to our awesome partner, you can now get Your Pet Brain right here! Proceeds support CARABOOM. Thank You for Being Part of the Adventure🚀
You have a happy, unique brain inside, just waiting to come out and play! Get all 15 inches of super soft, pure, brainy, squishy delight (Or don't. We all make terrible, life altering decisions.)